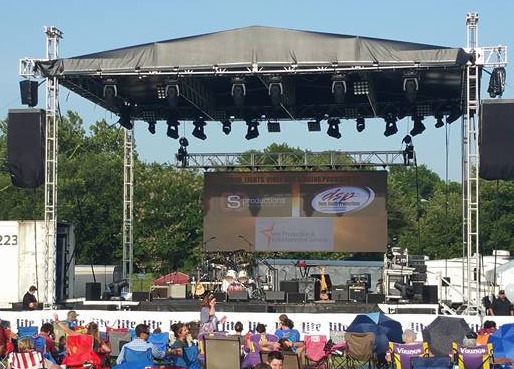 Elevate Your Event to Stage Level...
And stay dry with a stage cover in Shreveport, LA
You can keep the night's entertainment safe from the weather by having CSC Productions erect a stage cover. We provide safe stage line and hydrolux rooftop covers to protect those on stage from rain. Don't let the weather shut down your event.

The band you booked won't want to play while getting drenched by rain. They especially don't want their equipment to be damaged. Renting a stage cover helps you make sure that your concert can't be disrupted by inclement weather.

Rent a stage cover in Shreveport, LA for your outdoor show.